"You may ask: What is a story? A story is what happened because of what happened."
- Dennis Ross of BookAmbition.com
Ijeoma C. Nwaogu, Ph.D. is a well-regarded speaker, author, and coach who is deeply passionate and committed to the personal growth, well-being, and progression of people. With a vision of a world where every person embraces their boundless potential, she is on a mission to educate, motivate, inspire, and transform the lives of people from various walks of life so that they become better positioned for great success.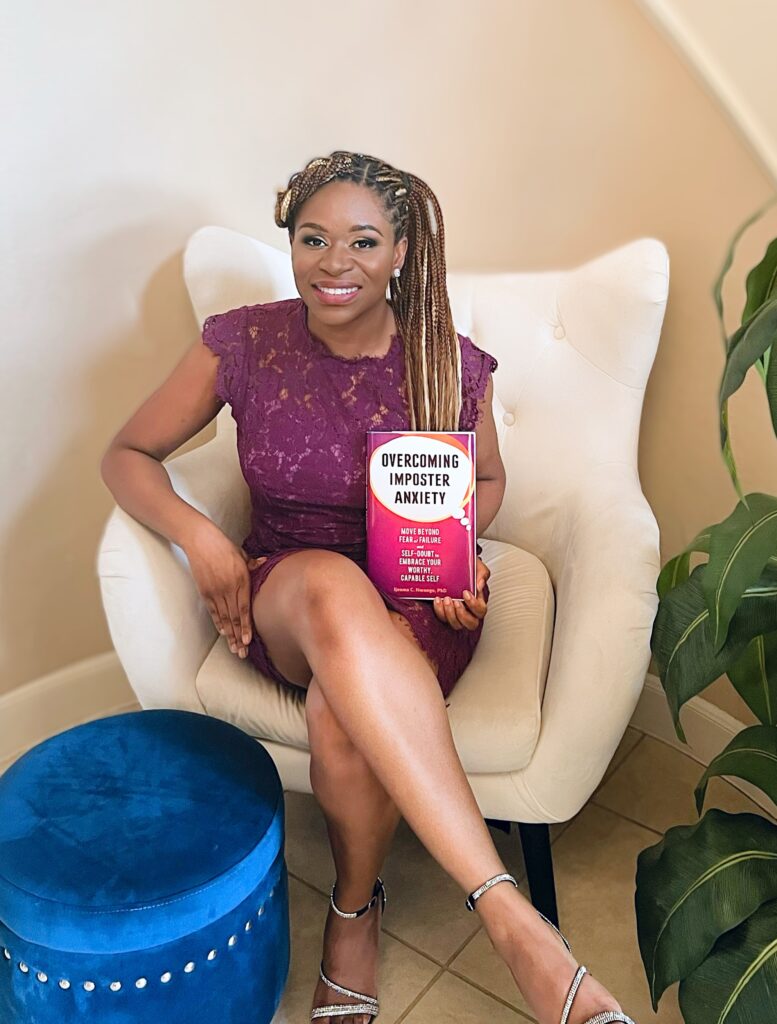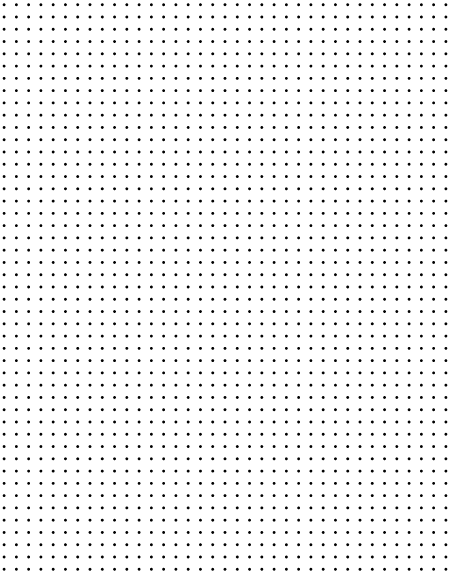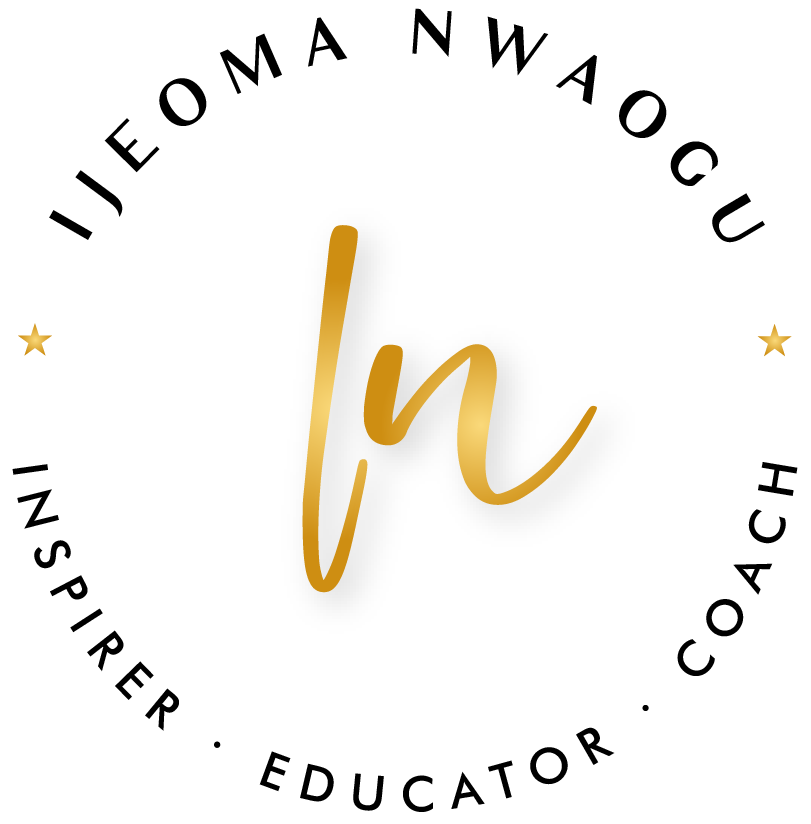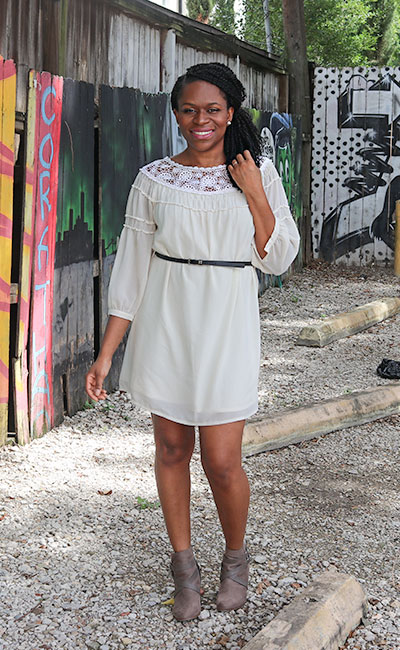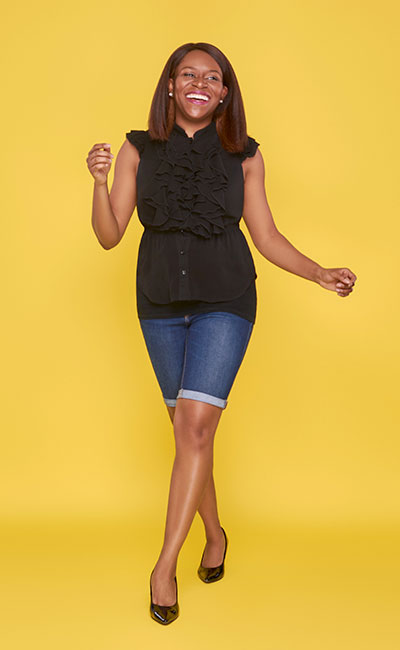 I once asked family and friends to describe me with a few words. The word that was consistent across the board was INSPIRING.
I inspire others by telling my story. I believe in the transformative power of sharing about my journey and how I arrived at where I am now. It's how I connect with those I wish to inspire—It's how people understand why I do what I do.
" … you're such a hippie!"
I'm a junior in college. In my dorm room, I'm reading a book when my roommate peeks her head through my door. She gazes over at the assortment of Post-it notes I had sprawled across my space. The messages I had showered throughout my room have hand-written inspirational quotes on them. She teasingly exclaimed, "Ijeoma, you're such a hippie!"
Well, she is correct … somewhat. The notion that hippies use hallucinogenic drugs doesn't apply to me, though. Nonetheless, the idea that this group of people live unconventional lives is a concept I can agree to for myself. There's a part of me that doesn't want myself or others to limit ourselves by conforming to social norms and expectations that don't allow us to live boldly and authentically. I am driven by optimism and a healthy disregard for the impossible. Moving away from the traditional and towards the revolutionary is what I desire for all people and also what I encourage folks to go after.
"If you hang out with me for too long, I'll brainwash you into believing in yourself and knowing you can achieve anything." -unknown
I chuckled when I first saw the above quote on social media—It literally describes ME!
" … really generous compliments"
I've always been a natural encourager. It's easy for me to spot out the potential in others even when they don't see their capacities for themselves. With that, I don't hesitate to tell people about the amazing qualities I recognize in them. It's second nature for me to also encourage folks to tap into their talents. This inclination to call out the greatness I see in others has been the reason I get playfully accused of serving up some "really generous compliments". Although some people may deem what I perceive in others as being too lofty, I view such possibilities as totally achievable. I believe everyone is talented and capable of unimaginable success, if only we tap into our infinite potential.
I am a teenager in a household of 10 people. After dinner, everyone gathers in the living room to watch television. After a short while, I am the first to leave. I leave to be in solitude. This is the case every day. Quietly, I exit the living room and scurry to my bedroom. I arrive, gently shut my door, and release the air from my lungs. Peering over at my dresser mirror, I smile and sashay towards it. My mirror is my audience—I stand before it to dance. To dance while I dream. I dream of what I could do when I get to college. I dream of who I could become as an adult. I feel energized by these hopes and dreams. My father doesn't understand why I would leave so early after dinner. He assumes that I don't want to spend quality time with the family. My mind is just so full of ideas and aspirations, I have no choice but to surrender to that pull. So I retreat to my quiet place each day, to give my dreams a space, and a stage, to flourish.
My inclination to dream has never left me. In fact, it has amplified with each passing year. It leaves me with huge hopes for myself — and I'm motivated to manifest them. People observe how I pursue my day-to-day as a go-getter who will stop at nothing to achieve her goals. In watching me chase my dreams, my hope is that others become inspired to go after their own, too.
I am 14 years of age, traveling to Reynosa, Mexico for a church mission trip. We arrive at our destination and settle into our spaces. Soonafter, my youth pastor approaches me with a proposition: "Ijeoma, I'd like for you to lead a sermon for one of the women community groups in this location." I am perplexed:
"Me? Give a sermon?
How? I'm only 14!
What could I possibly say to these ladies?
They're much older than me!
I'm just a kid."
Despite all my questions and doubt, my youth pastor's calm and confident suggestion, coupled with his belief in me, is enough to eventually get me on board. So, I take a breath and accept the challenge. I sit alone to think about what I would speak about. Hours pass before I gather a pad and paper to write out my plan. I partner with my translator to find Bible verses that affirm my points. Next, I rehearse my sermon.
The day is here. It's time to deliver what I've prepared. We are all gathered in a hostess's humble abode. In this small space, I am sitting in a circle with twenty other women. I unravel my folded notes and straighten them out. I clear my throat and let the words flow from my mouth. After each statement I make, I pause to let my translator speak. With great enthusiasm, he repeats what I say, but in Spanish. I notice the attentiveness of the women. They seem to absorb every word, like their lives depended on it. As I continue, they whisper, "si, si" while nodding their heads in agreement. Their smiles, hugs, and applause at the end let me know that the message had resonated.
This experience ignites something in me that eventually becomes part of my life's work.
I am no preacher nor am I an expert at life. I am, however, someone with a powerful message of inspiration to share with the world. A message to motivate you to embrace your greatest potential. A message that informs you of your endless capacity to succeed. A message that can drive you to accomplish greater authenticity, self-compassion, wisdom, self-knowledge, life and leadership insights, purpose, and liberation. I am an educator on a mission to equip you in becoming the highest and truest version of yourself.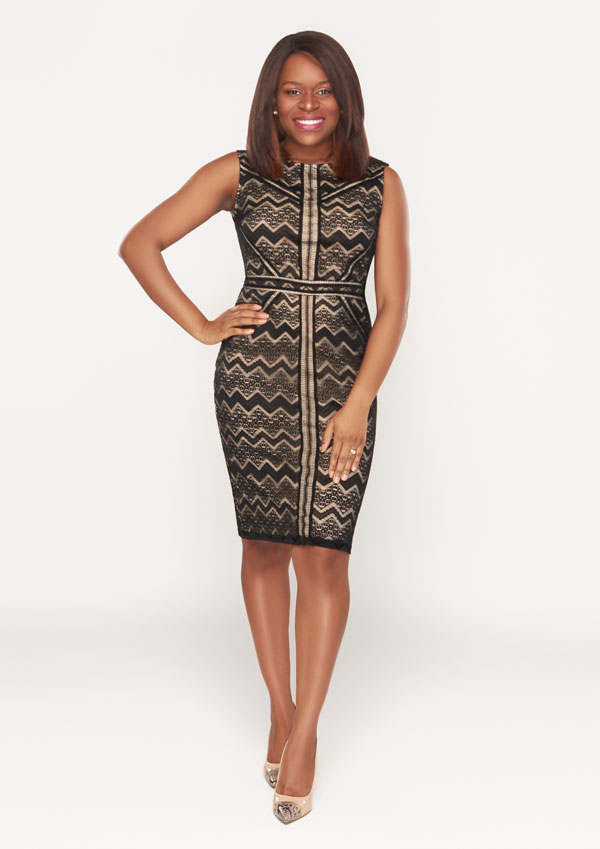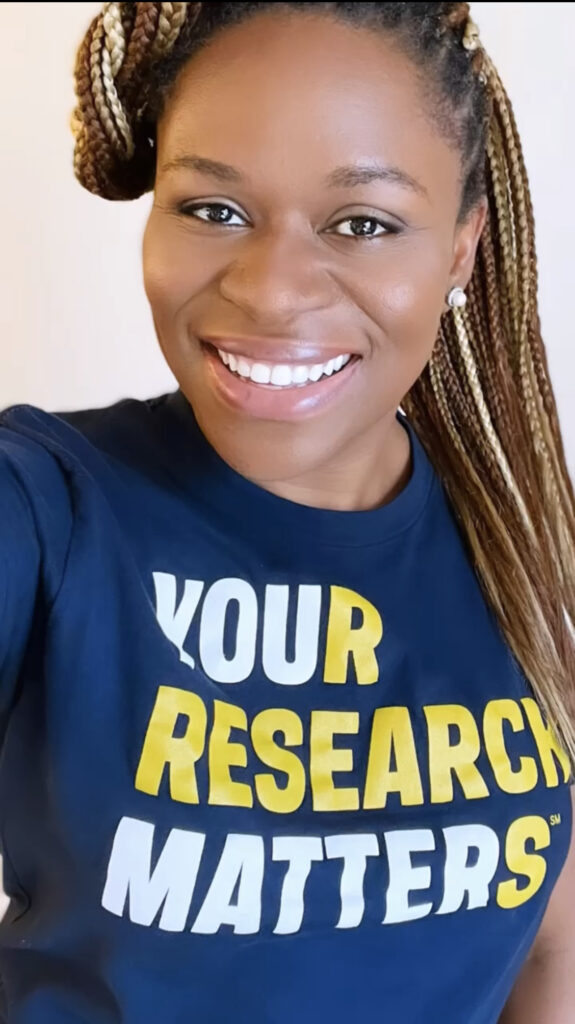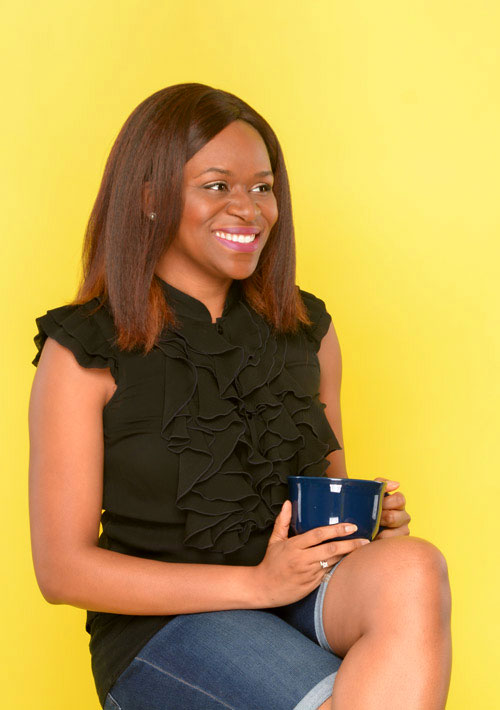 I am 7 years old in our small apartment in Queens, New York. My mother strolls by. She catches my
eye, so I use the opportunity to get answers to my burning questions. I rattle off a series of questions which causes her to stop in her tracks to look down at me. Overwhelmed by my numerous inquiries, though tickled by them, she sighs and jokingly declares.
"Ijeoma, you ask so many questions!
You should become a lawyer when you grow up."
Overtime, I came to realize this: I was, and still am, very curious and inquisitive by nature. I wondered about many things and was eager to learn. Fast-forward to today, I enter the field of coaching, a line of work where my curious and probing nature is a necessary quality.
Coaching involves asking powerful questions in guiding clients to a place of increased awareness. A talented coach uses her curiosity to generate meaningful questions for her clients to think through. I didn't end up questioning people in a courtroom as my mother had playfully professed. However, as a coach, I am utilizing the gift she had identified in me at an early age —The gift of asking powerful questions.
YOU ARE CAPABLE, RESOURCEFUL, AND WHOLE. You already have what it takes to lead. You have all it takes to succeed. All you have to do is boldly embrace your curiosity and take actions that move you closer towards the achievement of your goals. I can help you get there!
YOU HAVE AN IMPORTANT STORY TO TELL. No matter how commonplace or basic you think your lived experiences are, sharing about them can help to normalize another person's experiences. Telling your story could also spark the motivation others need to make significant strides towards their goals. Although your story is about you, it's not necessarily for you. Your story is for someone else. Your story has the potential to transform those who are privileged to hear it and draw inspiration from it.
DIVERSITY
To bask in the beauty of God's varied creations.
FREEDOM
To fearlessly be who you were designed to be.
AUTHENTICITY
To know yourself, you must first be yourself.
COMPASSION
To extend kindness is to heal and to liberate.
WISDOM
To apply truths that keep the world going 'round.
PURPOSE
To live with drive and determination—It's the path to a fulfilling life.
LOVE
To love is to risk. Therefore, to love is to be brave.
Ijeoma C. Nwaogu, Ph.D. is a well-regarded speaker and leadership coach who is deeply passionate and committed to the personal growth, well-being, and progression of people. With a vision of a world where every person embraces their limitless potential, she is on a mission to educate, motivate, inspire, and transform the lives of individuals from various walks of life so that they become better positioned for great success.
Ijeoma is the author of Overcoming Imposter Anxiety: Move Beyond Fear of Failure and Self-Doubt to Embrace Your Worthy, Capable Self. She is also the CEO of EVERLEAD, LLC, a leadership coaching and consulting enterprise. As the Head Coach and Founding Faculty for her Signature program, Success Her Way, a premiere Career Pivot Accelerator, Ijeoma helps women achieve their dream careers, get paid what they're deserve, and receive the recognition they are long overdue. Ijeoma is also a contributing writer for Insider and Psychology Today.
Ijeoma has captivated audiences nationwide through engaging talks, workshops, and conference sessions focused on empowering individuals to overcome imposter anxiety. Notable works include her involvements as an invited training facilitator at Cornell University and University of Pennsylvania, cluster facilitator for the National Leadershape® Institute™, keynote speaker at the University of Notre Dame, and featured speaker at the Rice Business Diversity & Inclusion Conference.
With over 16 years of experience in higher education, Nwaogu has made significant contributions as an educator and administrator. She was a director of the Multicultural Center at Rice University in Houston, where she fostered inclusivity and cultural understanding. And she served as an adjunct professor at the University of Houston, imparting valuable knowledge and guidance to aspiring professionals. Nwaogu's academic journey includes a doctoral degree in counseling and a master's degree in college student affairs administration, both earned from the University of Georgia. She laid the foundation for her educational pursuits with a bachelor's degree in psychology and sociology from Georgia State University.
Ijeoma was born in Lagos, Nigeria and immigrated to the United States at the age of four. She resides in Houston, Texas with her husband, Dr. Kingsley Nwaogu, MD, and three children, Adanna, Martin, and Princeton. Ijeoma enjoys Thai and Nigerian cuisines, salsa dancing, and relaxing on a warm beach.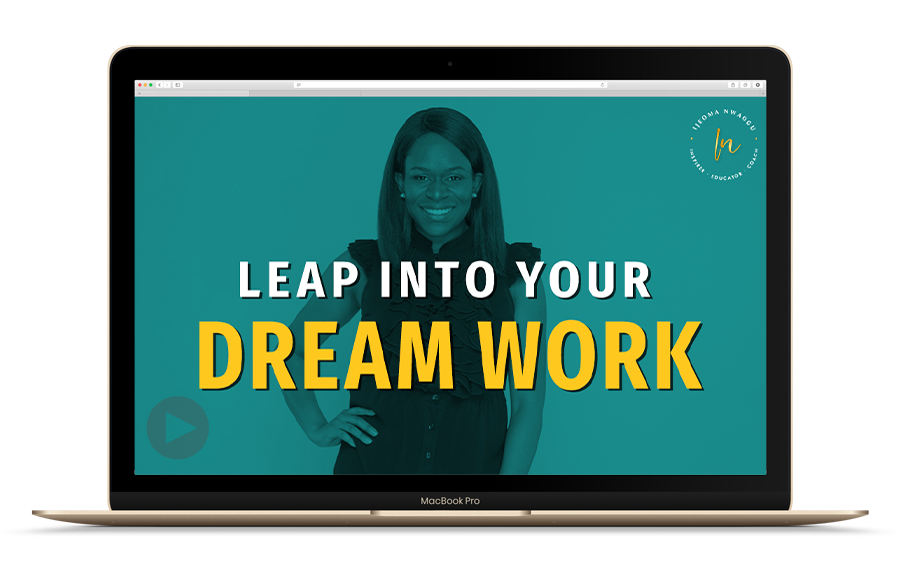 The 5-Step Strategy Professional Women Use to Reinvent Their Careers, Earn What They're Worth, & Get the Recognition They Deserve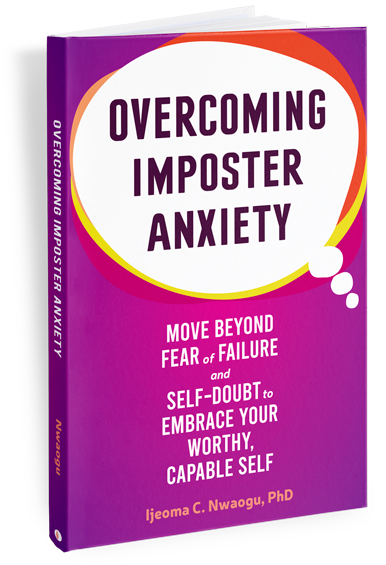 It's Time To Reclaim Your Personal Power, Speak Up, Occupy Space, Take Charge Of Your Experiences, And Go After What You Desire For Yourself.
Questions? Comments?
I look forward to hearing from you!