IT'S TIME FOR YOU TO FINALLY
Leap Into The Work You Were Born To Do And Earn Your Dream Income
You poured into your career. You got the degrees. You worked hard. You followed the rules. And you put in your best to make a significant impact. You did everything you were taught to build a good career. But despite your efforts, you're left feeling stuck and unfulfilled. So, it's time to leave the old methods behind. It's time to blaze your own trail. It's time to achieve success your way.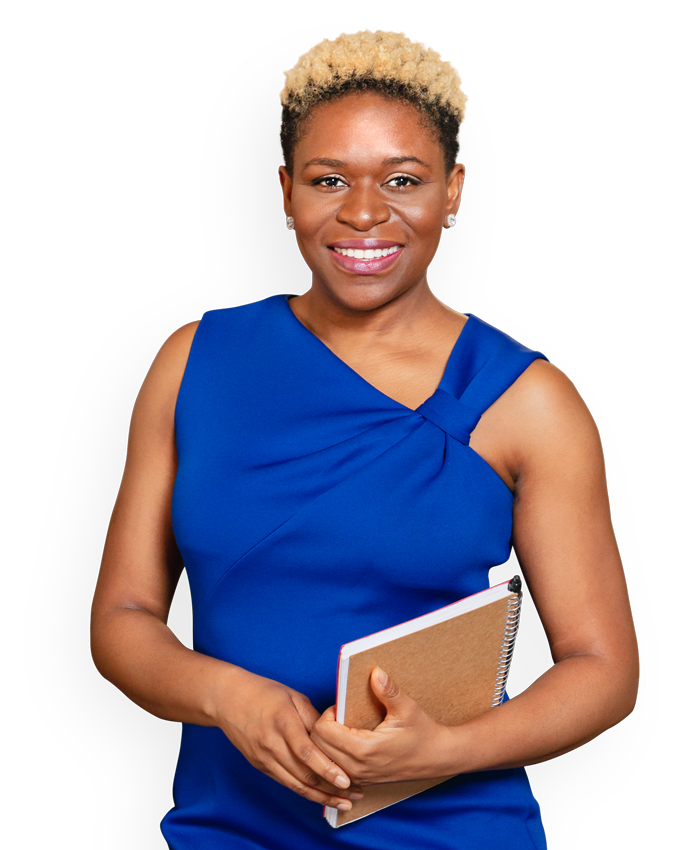 Does this sound like you?
And I often wonder, there's got to be more to life than this. I dread getting out of bed because my current role sucks the life out of me. I am uninspired by my job, and I'm eager to leap into work that brings me great joy and fulfillment.
I have no idea how to transition into work I love
And I'm unclear on how to start. Do I have what it takes to be successful? Do I have to start all over?
I don't know if I have what it takes
Are my skills transferable? Can I make money if I go after something different? What if I am no good at what I switch to?
If you can relate to these statements, then I've got the perfect solution for you!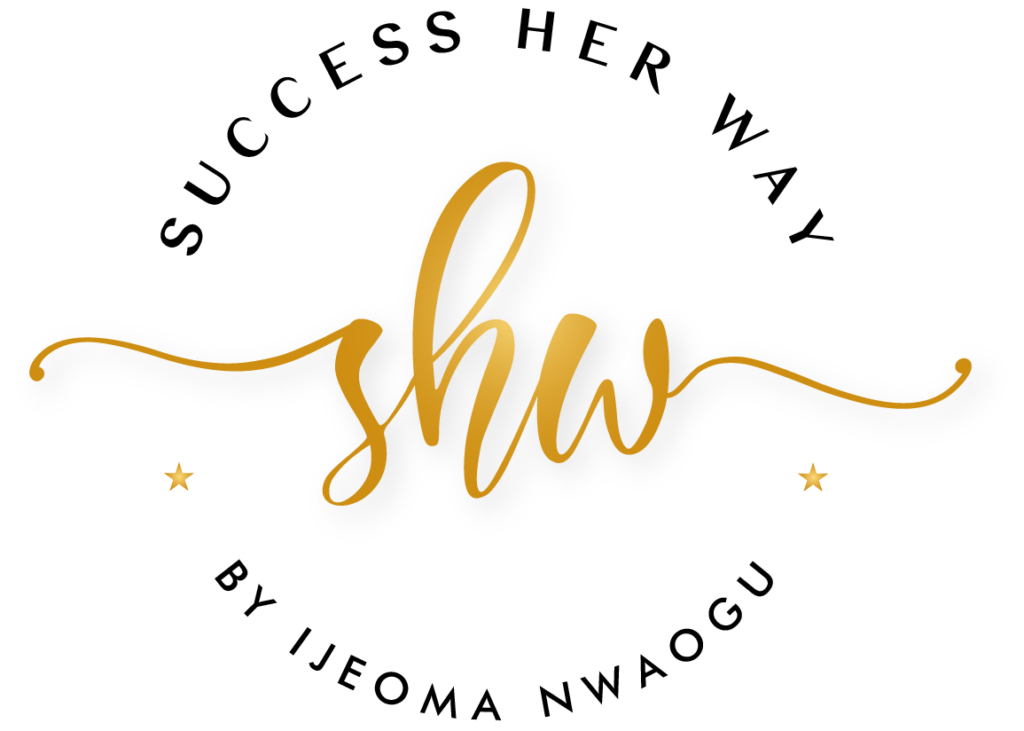 This program is an 8-week accelerator designed to help you achieve your dream career, earn you're worth, and get the recognition that is long overdue.
You deserve to be in a gratifying career. And I want to help you transition into one that is fully aligned with your values, strengths, and passions!
SUCCESS HER WAY is for professional or executive woman who are unfulfilled in their careers and want to transition into work that will allow them to reach their income goals, have a significant impact, and achieve greater joy and fulfillment.
This Accelerator is for you if you long to:
SHW provides you with a step-by-step system to:
Achieve your dream career.
Get the recognition you deserve.
Clarity about Who You Are
You'll become sharply aware of everything you need to know about your true identity. You'll be clear about your values, interests, and unique strengths. You'll walk in your one-of-a-kind purpose and career calling. You'll ditch false beliefs about yourself and adopt new truths about who you are. You'll gain pride for what makes you unique and necessary in this world. You'll feel sure of the assignment on your life and a sense of obligation to do what it takes to do the work you were called to do.
Certainty about What You Want
You'll get crystal clear on your career desires and goals. Your identity and values will be in total alignment with your career. And you'll have rock solid confidence about who you are and why you want your dream work. Confusion about your direction will dissolve and you will have certainty about your newfound career path.
A Step-by-Step Strategy
You'll gain a customized and comprehensive master plan to seamlessly achieve your dream work and ideal income. You'll learn how to become an opportunity magnet. And you'll gain strategies to land endless opportunities that fully match who you are at your core.
Here's What We Cover in 8 Weeks:
Module 1: Clarify Your Vision
You'll get crystal clear on your intentions, desires, and goals for your life's work. You'll identify your non-negotiables, core values, and needs. And I'll equip you with the mind shift tools to achieve success your way.
Module 2: Build Rock Solid Confidence
You'll gain tools to move past barriers, fears, self-doubts, and limiting beliefs. And you'll gain unshakable confidence to leap into your ideal work.
Module 3: Answer Your Career Calling
You will pinpoint your passions, talents, and life events that inform your life purpose and career calling. And I'll guide you in designing your dream work around the exact work you were born to do.
Module 4: Align Your Identity to Your Ideal Work
You will get clear on who you are by becoming strongly aware of your social and personal identity, values, personality, intelligence, and marketable skills. You will unlearn false identities and beliefs and match your ideal work with your true self.
Module 5: Become an Opportunity Magnet
I will guide you in establishing effective brand messaging in your communications. You will apply the formulas to design your signature story, mission statement, and pitch. You will also identify ideal opportunities, and learn to leverage your network, maintain your visibility, and become a high earner with your offer. You will apply nontraditional strategies that drive others to seek you out. And you will attract opportunities that you love.
Module 6: Create Your Master Plan
You will merge all action steps to craft a thorough plan for building your dream role. You will be equipped with legal, financial, and marketing insight to establish the foundation of your own platform. And I'll walk you through steps to ensure accountability to fulfill your plan.
You will apply the 5 Shifts to achieve your career vision. I will also guide you in reinforcing your success mindset and carrying out your master plan.
7 Transformative Training Modules
Lifetime access to 7 modules, with 17 step-by-step videos, to transition into your dream work.
12 Thought-Provoking Worksheet Guides
Each module contains worksheets to help you document and keep track of your plans.
8 Immersive Weekly Group Coaching Calls
Structured 90-minute gatherings to receive first-hand guidance, feedback, and accountability.
2 Private Coaching Sessions
1:1, personalized coaching sessions with a SHW coach, to strategize around specific needs, and to receive direct support.
Individualized Reviews of Brand Messaging Materials
Unlimited reviews of communication materials to give you detailed and customized feedback.
24/7 Access to the SHW private online community chat to post questions, exchange resources, and share feedback and inspiration with fellow SHW participants.
Swift responses from the SHW Team
Receive timely responses to questions you ask about your process. Ask questions anytime. And ask as many as you want!
Group call replays and extra resources to reinforce a powerful success mindset, optimize your career pivot, make your transition smoother, and build your dream career.
A 1:1 check-in to follow up on your progress and uphold accountability and support to fulfill your game plan.
Lifetime Access to SHW Community
Once you participate in SHW, you become a lifelong member of the community. You become part of a greater movement of women who value freedom, joy, and fulfillment. We'll always have your back and support you as you pursue your life's work.
"Ijeoma helped me become unapologetic about my craft in higher education. Working with her empowered me to take a leap of faith to advance my professional growth."
"Meeting with Ijeoma was an absolutely joy. I found our meeting to be extremely helpful, especially due to her reflective questions, which helped me to think intentionally about where I am and where I would like to be going in my career. She is very genuine and passionate in her work as a coach."
Best option for flexibility!
"Coaching with Ijeoma has been such a great experience. She's warm, compassionate, insightful and very easy to talk to. It's like having a really wise friend that understands your issues better than you do. My only regret is not finding her sooner! I look forward to continued growth and empowerment. Thank you, Dr. IJ!"
"I gained clarity, focus, and direction by working with Dr. IJ. She is the best life coach I've ever had. She is empathetic, easy to talk to, non-judgmental, and spot-on with her coaching. I benefitted greatly from my coaching session. I am now crystal clear regarding my life's purpose and calling. Wow!!!! Dr. IJ is amazing. I plan to use her services again. I highly recommend her!!!"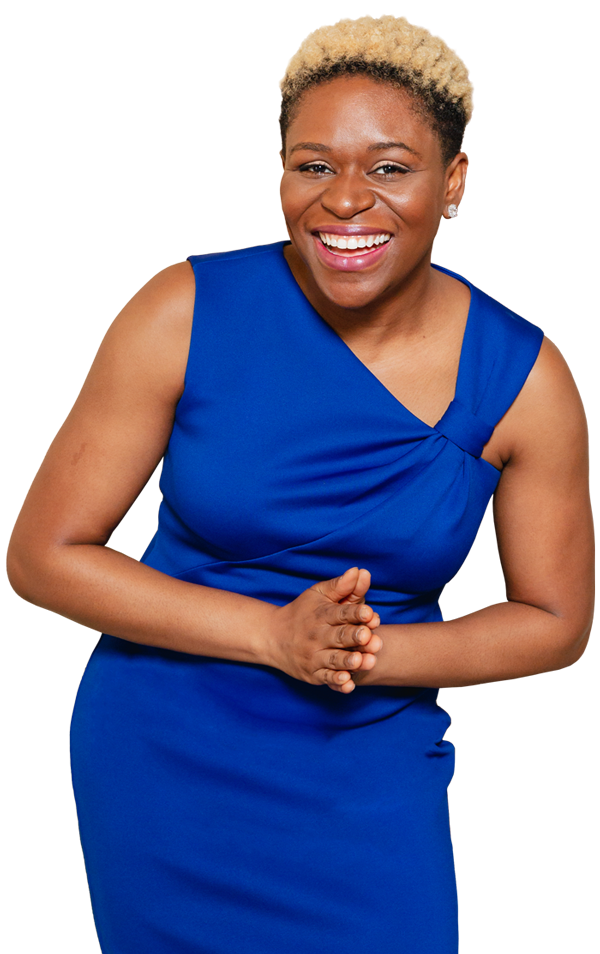 I know what it's like to feel unfulfilled in a career.
I was drowning in a sea of misery in a job that was incongruent with who I truly am and what I was designed to do. I declared "enough is enough" and decided to do something about it. So what did I do? I took a leap of faith and crafted my own path. I created work for myself that totally fits my values, passions, and strengths. And one that makes it possible to earn my worth. The same formula I used to find success for myself is the same system I use to help my clients leap into their dream work.
I've guided hundreds of professional women move beyond barriers like self-doubt, and lack of clarity so they can lean into who they were created to be. You can achieve the same, too.

Lead Coach and Faculty, Success Her Way
ICF Credentialed, Certified Coach
Ph.D. Counseling
M.Ed. Higher Education Administration
B.A. in Psychology, Sociology
Frequently asked questions